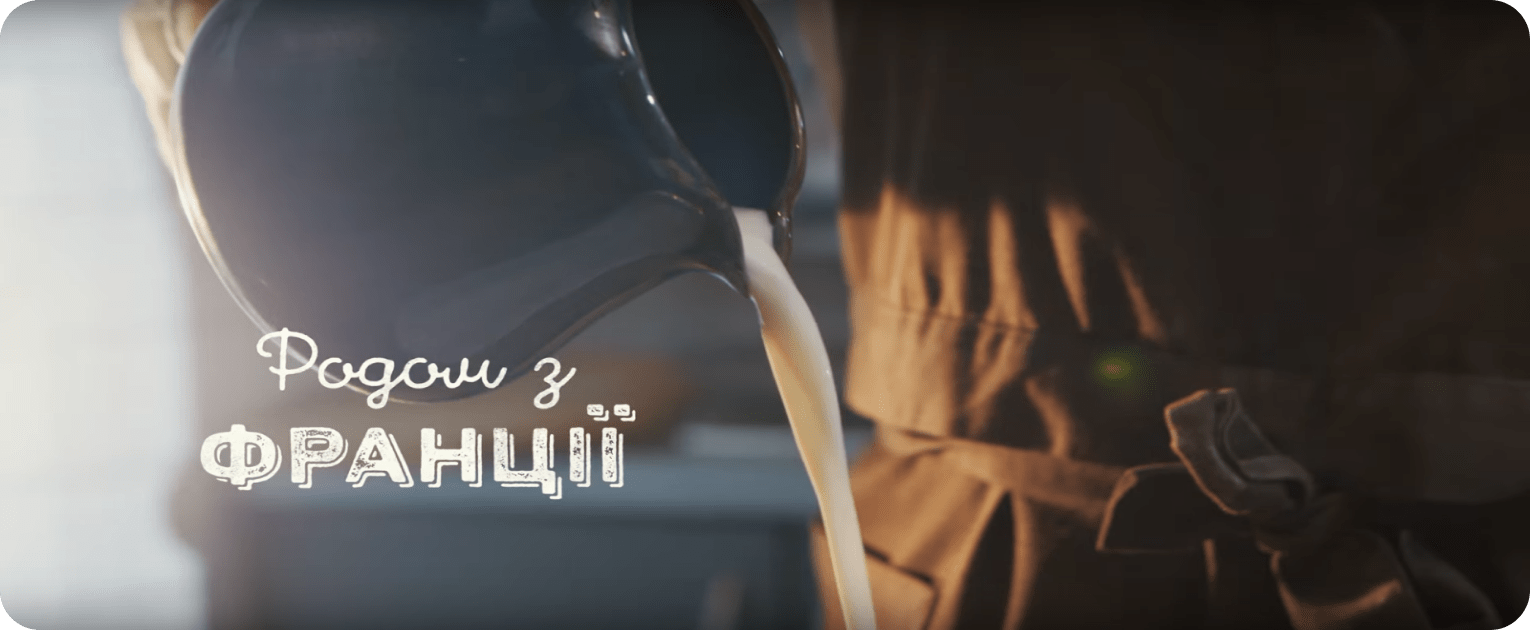 Lviv Croissants is a company that in 8 years has grown into a nationwide franchise fast food restaurant chain with a broad range of large freshly baked croissants with various fillings.
What gave the jump-start for Lviv Croissants?
Every business starts with a notion. And a little bit of luck. During one of our earliest food tastings with croissants on the menu something unexpected happened. Our cook did not adhere to the prescribed defrosting and baking guidelines and came up with substantially larger, yet fluffy and delicious croissants.
The founder of Lviv Croissants Andrii Halytskyi realized that the product was unique and versatile. Although traditional croissants were perceived especially good for breakfast, with jam and butter, Mr. Halytskyi decided to fill the large croissants with savory ingredients. That's how the combination of salami, egg patty, cheese, fresh vegetables and lettuce created our first signature croissant sandwich «Lvivskyi». Until today it is still one of the best-sellers of our menu.
It was the starting point for Lviv Croissants. Our team was enthusiastic about combining the seemingly incongruous – herring with mozzarella and pesto, prosciutto with pickles and more.
The very first Lviv Croissants Bakery was opened on March 5, 2015 in Lviv. The opening was a success, despite the fact that it was initially quite unpredictable, since we were presenting a completely new product to the local customer. The feedback though exceeded our expectations. The desire to assert ourselves at the national level, enhanced by the immense passion for our food, was unstoppable.
Over the next three months four more bakeries were launched in Lviv and their performance was also remarkable. The franchise development model surely had to become an excellent tool for further expansion of Lviv Croissants.
The first franchise restaurant debuted on August 13 of the same year in Sumy. It was indeed a memorable moment for the company! The successful launch and operation motivated even more. After learning how to support and supervise our franchisees remotely we actively prepared the company for the first franchise expo.
Lviv Croissants took part in the «Franchise of the Year» expo in February 2016, wherein potential partners could see our bakery in action and, most importantly, taste the croissants. As a consequence, ten contracts were concluded, and 27 franchise locations opened their doors that year.
The biggest prize for the Lviv Croissants team was obtaining the «Opening of the Year 2016» international franchise reward. The openings began to pick up speed. The 50th Lviv Croissants bakery was launched in November 2017, the 100th in December 2019.
Today, there are already more than 130 Lviv Croissants operating bakeries in Ukraine. We provide a diverse menu of signature sandwich and sweet croissants, as well as the "build-your-own" option.
We aim to keep up with technology and trends. Lviv Croissants recently opened a new format bakery with electric car charging stations. It is essential for us to not only develop commercial ventures but also support social initiatives. Lviv Croissants collaborates with a charitable foundation «Tabletochki» and developed a charity program «Korablyk Dobra» with the Kuzma Skriabin Charitable Foundation. We have also invested in the development of the Ukrainian cinema, namely the movie «Korol Danylo». Our company also supports a variety of student and sports activities.
The goals at Lviv Croissants are ambitious. Expand to foreign markets, open bakeries in every city of Ukraine, launch new LC Drive-thru bakeries, create more delicious flavor combinations for croissants, break stereotypes, enrich the fast food market with a great and unique concept.